future forecasts shows that year 2008 we will be hit hard with the new coolest movies on the block. DC and Marvel is fighting on the edge and the CG world is just getting better and better every day. check out the top previews / my picks.
The Dark Knight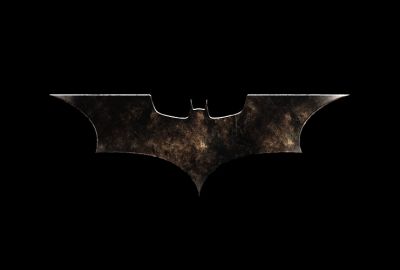 Release Date: July 18, 2008
Studio: Warner Bros. Pictures
Director: Christopher Nolan

Starring: Christian Bale, Heath Ledger, Morgan Freeman, Michael Caine, Gary Oldman, Aaron Eckhart, Maggie Gyllenhaal, Eric Roberts, Anthony Michael Hall, Nestor Carbonell, Melinda McGraw, Nathan Gamble, Michael Jai White.

Plot Summary:
Batman (Christian Bale) raises the stakes in his war on crime in Christopher Nolan's "The Dark Knight." With the help of Lieutenant Jim Gordon (Gary Oldman) and District Attorney Harvey Dent (Aaron Eckhart), Batman sets out to dismantle the remaining criminal organizations that plague the city streets. The partnership proves to be effective, but they soon find themselves prey to a reign of chaos unleashed by a rising criminal mastermind known to the terrified citizens of Gotham as The Joker (Heath Ledger).


yeah the Jocker HA HA HAH A ops.


Iron Man


Release Date: May 2, 2008
Studio: Paramount Pictures, Marvel Studios
Director: Jon Favreau

Plot Summary:
Based upon Marvel's iconic Super Hero, "Iron Man" tells the story of Tony Stark, a billionaire industrialist and genius inventor who is kidnapped and forced to build a devastating weapon. Instead, using his intelligence and ingenuity, Tony builds a high-tech suit of armor and escapes captivity. Upon his return to America, Tony must come to terms with his past. When he uncovers a nefarious plot with global implications, he dons his powerful armor and vows to protect the world as Iron Man.

http://www.ironmanmovie.com/

Cant wait to see Iron Man!!!.



The Incredible Hulk


Release Date: June 13, 2008
Studio: Universal Pictures, Marvel Studios
Director:
Louis Leterrier
Starring: Edward Norton, Liv Tyler, Tim Roth, William Hurt, Tim Blake Nelson, Christina Cabot.

Plot Summary:
The explosive, action-packed adventure in one of the all-time most popular superhero sagas unfolds with a cure in reach for the world's most primal force of fury: "The Incredible Hulk." We find scientist Bruce Banner (Edward Norton) living in shadows, scouring the planet for an antidote. But the warmongers who dream of abusing his powers won't leave him alone, nor will his need to be with the only woman he has ever loved, Betty Ross (Liv Tyler).

Upon returning to civilization, our brilliant doctor is ruthlessly pursued by The Abomination (Tim Roth)--a nightmarish beast of pure adrenaline and aggression whose powers match The Hulk's own. A fight of comic-book proportions ensues as Banner must call upon the hero within to rescue New York City from total destruction. And on June 13, 2008...one scientist must make an agonizing final choice--accept a peaceful life as Bruce Banner or the creature he could permanently become: The Incredible Hulk.




the Abomination.

-- hope they don't mess it up this time. ;-D



Its been long time and i think its time for his return. My all time Favorite Indian Jones.
Indiana Jones 4


Release Date: May 22, 2008
Studio: Paramount Pictures
Director: Steven Spielberg

Starring: Harrison Ford, Shia LaBeouf, Cate Blanchett, Ray Winstone, Karen Allen, John Hurt, Jim Broadbent.



http://www.indianajones.com/site/index.html